(Note: 2007 1st-round selection Alexei Cherepanov, who passed away in 2008, is not included)
11) 2003: Hugh Jessiman (12th overall)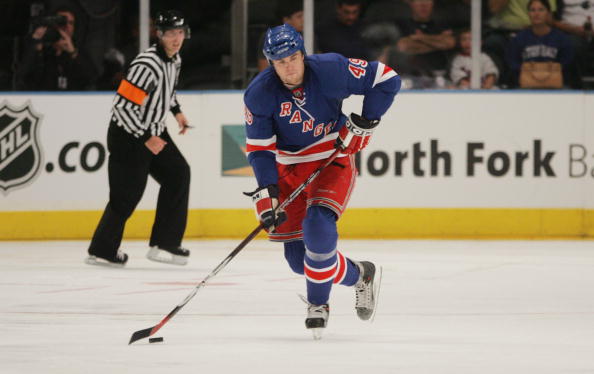 Picks 11-14 of the 2003 draft include a trio of All-Stars and Stanley Cup champions, including Jeff Carter, Dustin Brown and Brent Seabrook. Sandwiched in at #12, however, is Jessiman, who played a mere pair of games in the NHL, both of which came with the Florida Panthers. Making the Jessiman selection all the more painful is the other teams who followed Jessiman, including Zach Parise (17th), Ryan Getzlaf (19th), Brent Burns (20th), Ryan Kesler (23rd) and Corey Perry (28th).
10) 2006: Bobby Sanguinetti (21st overall)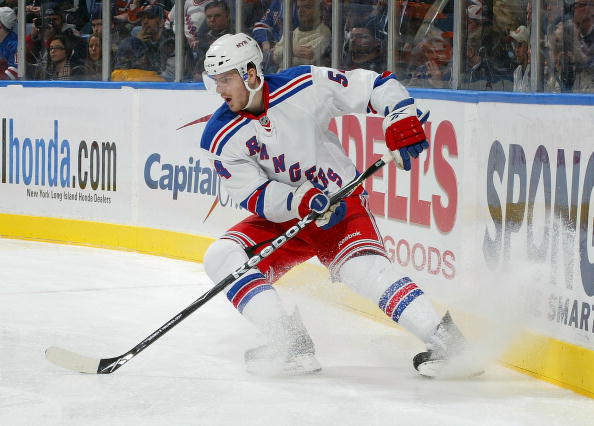 Sanguinetti seemed destined for success on Broadway, growing up as a Ranger fan in Jersey, a defenseman who idolized Brian Leetch, even honoring his favorite player with the number 22 on the back of his jersey. Despite general success in Hartford, however, Sanguinetti would go on to play just five games with the Rangers before being sent over to Carolina in 2010. He played 45 games in the NHL and now plays in the top Swiss league. Philadelphia took Claude Giroux with the very next selection.
9) 2004: Al Montoya (6th overall)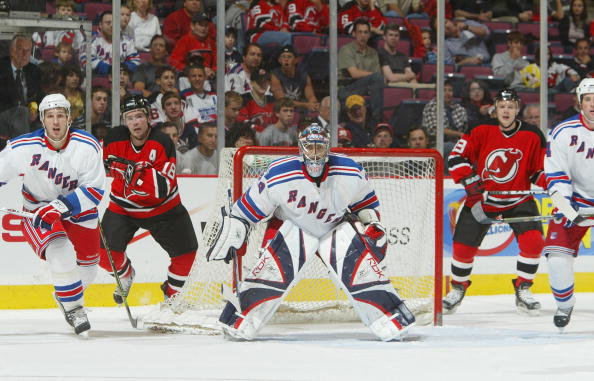 Long before some unknown sixth-rounder named Henrik Lundqvist burst onto the scene, it was assumed Montoya, a Michigan University product, would be the Rangers' goaltender of the future. However, Lundqvist's emergence upon the NHL's return from lockout in 2005-06, Montoya was dealt to Phoenix. He has established himself as a reliable backup over eight NHL seasons thus far, currently backing up Carey Price in Montreal.
8) 2010: Dylan McIlrath (10th overall)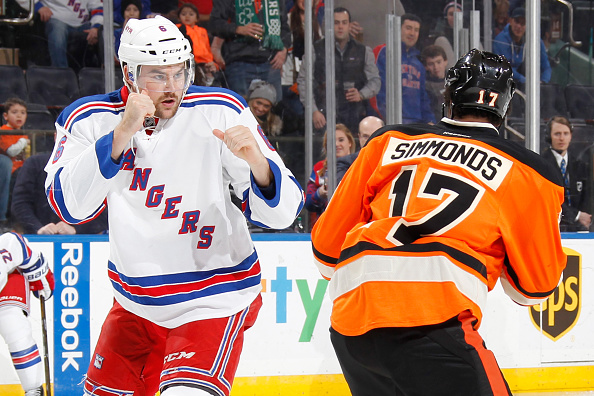 McIlrath was simply born in the wrong era. In an NHL where fighting is mostly frowned upon and defensemen are expected to go two ways, a player nicknamed "The Undertaker" had no place in the Rangers' current roster. Though he played just 34 games in a Ranger uniform, McIlrath endeared himself to fans on Valentine's Day 2016, when he fought Wayne Simmonds of Philadelphia, avenging what many thought was a cheap shot on captain Ryan McDonagh eight days earlier. McIlrath was traded to Florida in the early stages of last season, but he ended the year in the Red Wings' system. Within six picks of McIlrather, Cam Fowler and Vladimir Tarasenko went to Anaheim and St. Louis respectively.
7) 2001: Dan Blackburn (10th overall)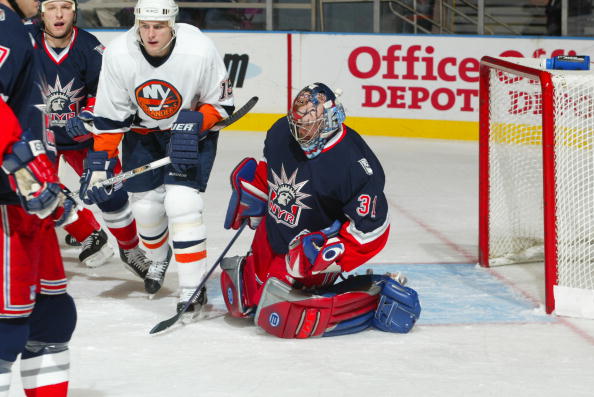 Even before Montoya, there was Blackburn, who was the heir apparent to the kingdom of the New York net, where Mike Richter would soon be forced to leave the throne. Injuries and exhaustion, however, hampered the early stages of Blackburn's career, and he was forced into retirement in 2005 after attempting a comeback in the ECHL before a doomed training camp return to New York. He wound up earning 20 wins for the Rangers in his short career, including one shutout.
6) 2004: Lauri Korpikoski (19th overall)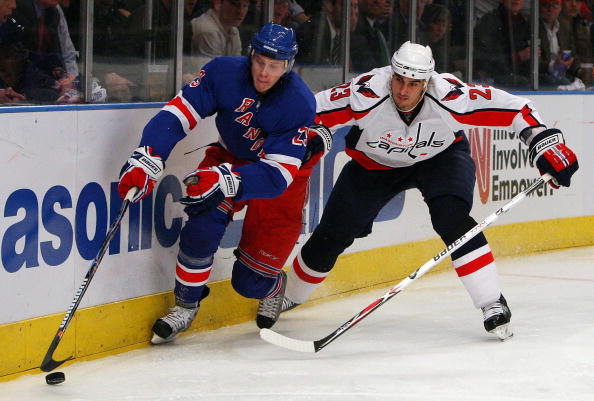 Though Korpikoski played just 69 games for the Rangers, he has gone one to have a long career elsewhere, having played 608 games in the NHL. His most consistent team was the Coyotes, with whom he spent six seasons, putting up a career-high 40 points during the 2010-11 season. His most notable Ranger achievement came in his first career game, where he scored a goal in Game 5 of the 2008 Eastern Conference Semifinal against Pittsburgh. He currently resides within the Metropolitan Division in Columbus.
5) 2008: Michael Del Zotto (20th overall)
Fans might've cheered when the struggling Del Zotto was sent over to the Nashville Predators in 2014, his career in New York got off to a lively start. After his first month of play in the NHL, Del Zotto earned Rookie of the Month honors, putting up a dozen points the Rangers' first 14 games of the 2009-10 season. At 19, he was the youngest Ranger defenseman to start on opening night that year. His most successful year came in 2012, where he tallied 41 points in the regular season, adding 10 more in the playoffs. After concluding the 2014 season in Nashville, Del Zotto has returned to a consistent level in Philadelphia, where he has spent the past three seasons.
4) 2005: Marc Staal (12th overall)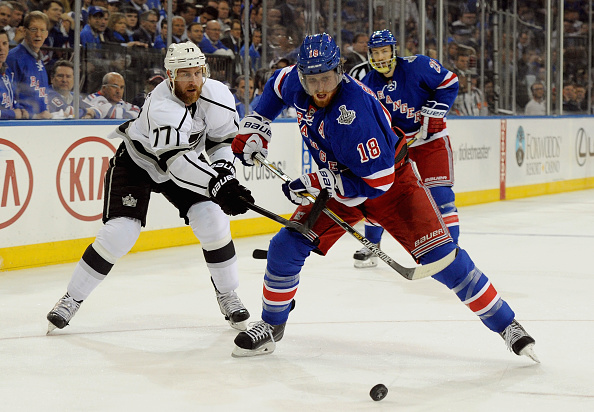 Staal is another defenseman whose sweet start to his New York career has almost completely soured since, but there was a time Staal indeed was an All-Star. Twice he was selected to partake in the discontinued NHL YoungStars game, and he made the actual All-Star team in 2011. Staal has also scored some important goals in recent Rangers playoff history, notably scoring the game winning overtime goal in Game 5 of the Rangers' 2012 Eastern Conference Semifinal on a slap shot, defeating the Washington Capitals 3-2. Staal's career really hasn't been the same since 2013, when an eye injury sustained in a March game with Philadelphia left him with a small retinal tear and an orbital fracture. While he has gone on to take a brunt of the team's recent defensive problems, there's no denying he has contributed to the team's success.
3) 2012: Brady Skjei (28th overall)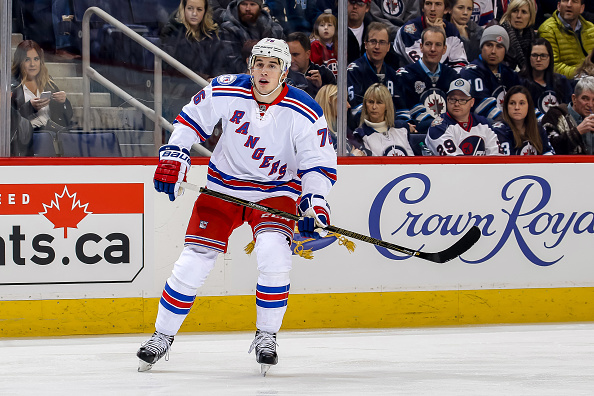 The jury is obviously still out of Skjei, the most recent first-round selection for the Rangers prior to tonight, but so far so good for the young American, who saw his productive rookie season rewarded with NHL All-Rookie team honors. Had he not been so unfortunate to come up in the same class as Auston Matthews and Patrik Laine, Skjei very well could've competed for Calder honors this season. The postseason saw him tap in on his offensive talents, as he put in four goals, two of which came in his first multi-goal game during the Eastern semifinal set vs Ottawa.
2) 2011: JT Miller (15th overall)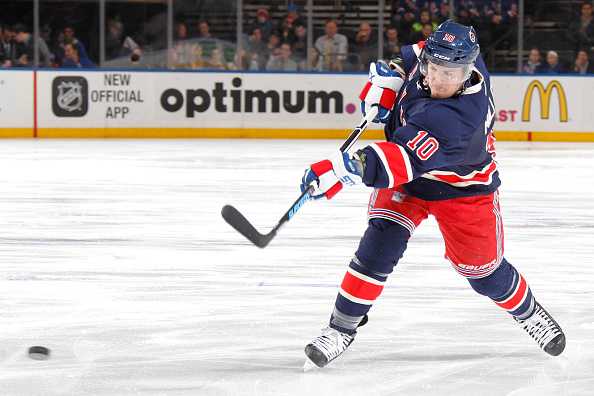 It took awhile for Miller to fully convince the decision makers that he could remain on an NHL roster full-time, but he hasn't looked back. Miller scored plenty of goals that were in "great taste" this past season, matching his career high of 22 over the past couple of seasons, and this past season saw him set his career high in points at 56, good for second on the team. Miller has also made strides on the international scene, earning gold medals on the junior level, including putting up 13 points during the 2011 U-18 Championships. Miller also represented fan favorites Team North America at this past season's World Cup of Hockey revival.
1) 2009: Chris Kreider (19th overall)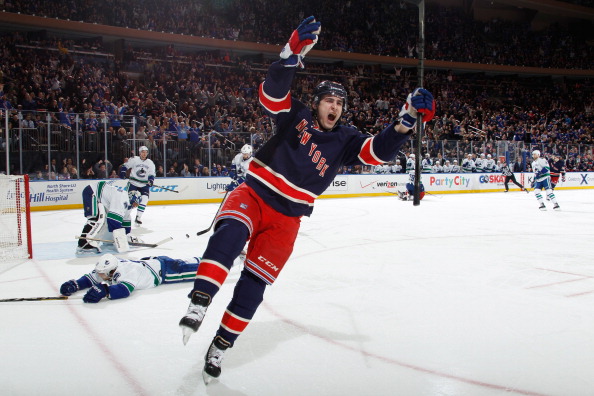 Like Miller, Kreider has gotten better as his New York career has extended, and the 2016-17 season concluded with him leading the team in goals with 28. A versatile forward that has displayed grit, finesse, and talent, Kreider appears to be a huge part of the Rangers' plans going forward, and he appears to be responding to the challenge well. His goal count has yet to decrease since joining up with the Rangers. Notorious for his antagonistic relationship with John Tortorella, Kreider has instead flourished since Torts' departure. He recently re-signed a four-year, $18.5 million contract extension with the Blueshirts.
[the_ad id="2694″]